Manchester United
Hanging Out With Living Legends
Key Takeaways
Over 35,000 fans have entered A WORLD UNITED so far
Winners of the first prize received a virtual hangout with United Legends
A monthly prize draw for once-in-a-lifetime prizes – enter every month for more chances to win!
How would you like to hang out with Manchester United legends, chat with United first-team players, or win the ultimate fan package just in time for the holidays?
It's not a dream. Anything is possible in A WORLD UNITED.
A video chat with Bryan and Denis
That's what the four lucky winners of the contest's first prize will tell you: Ray from the United Kingdom, Tio from Sierra Leone, Abba from Nigeria, and Aldi from Indonesia got a personal online meet & greet with none other than Manchester United legends Bryan Robson and Denis Irwin. They all had a chance to chat with the former players, ask all kinds of questions – and have lots of laughs.
Aldi beamed when Denis said this about his country: "I've got to say, it's one of the most passionate places to go to play. The fans are some of the most passionate in the world."
Tio shared how, in Sierra Leone, they go to the cinema to watch Manchester United matches. That prompted Bryan to note: "You've got a 'Cinema of Dreams' over there!"
Ray brought something extra special to the hangout: a Manchester United shirt, signed by both Bryan and Denis.
"The fans are some of the most passionate in the world."

Denis Irwin, Manchester United legend
For the November prize draw, five lucky winners – to be announced soon – will get a virtual fan meet up with first-team players.
Be sure to enter the December draw for a chance to win the ultimate fan package, including all three first-team kits, just in time for the holidays.
Enter the virtual Theatre of Dreams for your chance to win
Although we might feel worlds apart from each other, we are all in this together. Now more than ever, we need to connect, show our passion for our club and each other – to be United as one.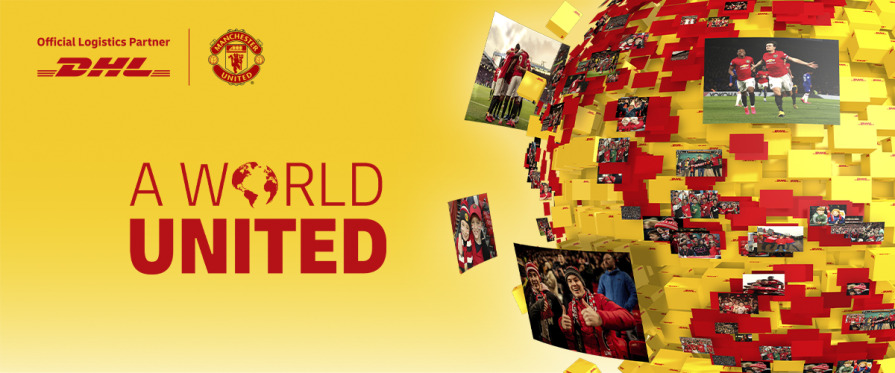 We launched A WORLD UNITED to help you do just that. It's a virtual Theatre of Dreams where we can all sit together and make our dreams come true. If you enter and take your seat, you'll get a chance to meet players, watch a first-team training, or even win a once-in-a-lifetime experience at Old Trafford!
No matter how far you are from Manchester, you can show your support and passion for the club you love!
Here's how it works
Many things are happening virtually these days – it's the only way many of us are staying connected. This season, we've created a virtual Theatre of Dreams to connect you – the world's most passionate fans – and make your dreams come true!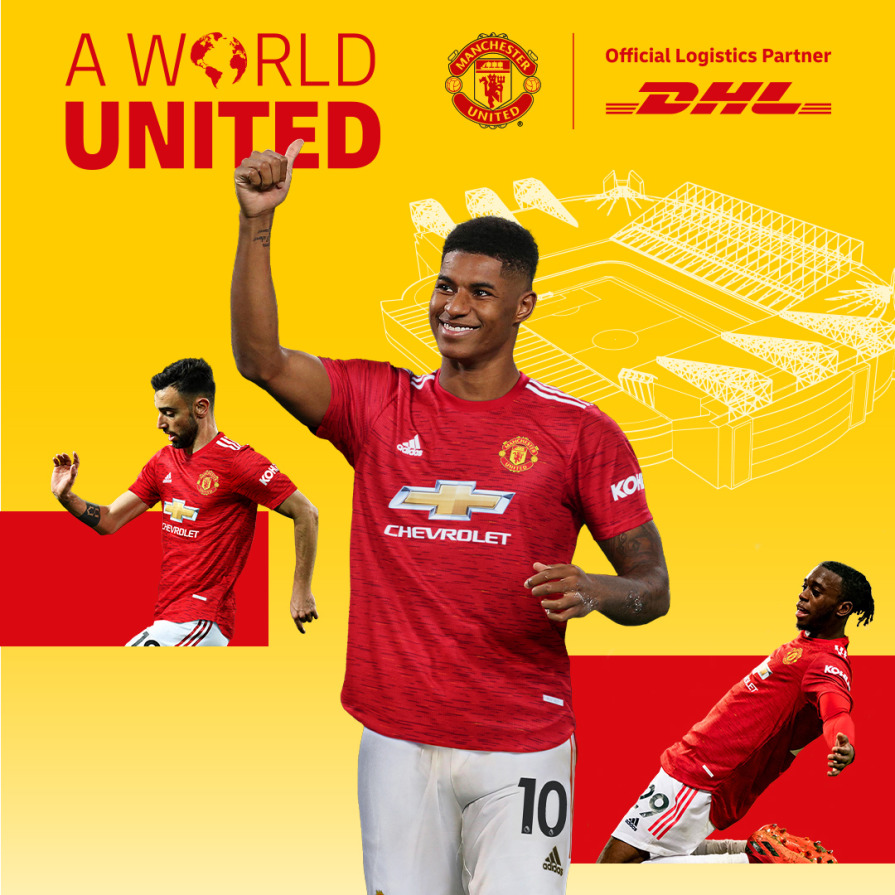 All you have to do is register each month for a chance to win. The competition is open to everyone – and you can enter right here on DHL InMotion. Go to InMotion.dhl/AWorldUnited each month, register to get your virtual seat, sit back and relax, and wait for a winner announcement.
The winning seat number (or numbers!) will be announced on Twitter (@DHLManUtd) at the end of each month, so be sure to follow us.
New prizes are on offer each month, so don't forget to check back in and re-register every month for more chances to win.
Enter the December draw today!
At DHL, our dream is to bring fans together. That's what A WORLD UNITED is all about.
Good luck and stay United!